E-mail: filtrationwiremesh@gmail.com
Add: Building 2,Zhufeng Rd,East Devolepment Zone,Shijiazhuang,Hebei,China,050000


The woven type of crimped wire mesh we can make are plain weave,pre-crimped,lock crimp weave,intermediate crimp weave.The materials of decorative crimped mesh are stainless steel wire,brass wire,low carbon wire,galvanized wire.
Stainless steel crimped wire mesh used in decorative becoming more and more adopt by designers because of the equality mesh opening,beautiful shapes.The plain weave crimped type used in the filter material,security fencing in the zoo and vibrating screen in the mine industry.
Stainless steel wire material choice are AISI 304,AISI 304L,AISI 316,AISI 316L.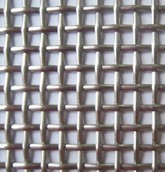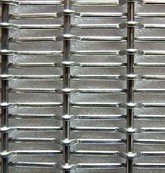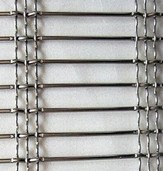 Plain Weave 4 x 4 mesh Warp Wire Diameter : 2mm Warp Wire Diameter: 2.45mm*3
Wire Diameter: 1.6mm Warp Wire Pitch: 17.5mm Warp Wire Pitch: 100mm
Weft Wire Diameter : 1.5mm Weft Wire Diameter: 4mm
Weft Wire Pitch: 3.5mm Weft Wire Pitch: 13.5mm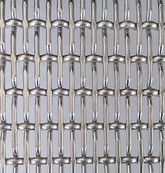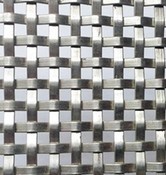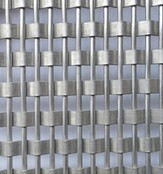 Warp Wire Diameter: 1.3mm Flat Wire Diameter: 1.0mmx2.5mm Warp Wire Diameter: 2.0mm
Warp Wire Pitch: 5.5mm Wire Pitch: 5mm Warp Wire Pitch: 5.0mm
Weft Wire Diamter: 1.6mm Weight: 5.2kg/m² Weft Wire Diameter: 1.2 x 5.0mm
Weft Wire Pitch: 2.5mm Weft Wire Pitch: 10mm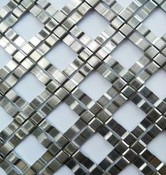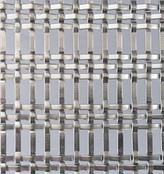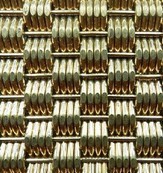 Flat Wire Size: 7 x 1mm Warp Wire Diamter: 1 x 2mm Warp Wire Diameter: 1.5mm
Opening: 35mm Warp Wire Pitch: 4mm Warp Wire Pitch: 6.7mm
Weight: 6.55kg/m² Weft Wire Diamter: 1 x 2mm*3 Weft Wire Diamter: 2mm*4
Weft Wire Pitch: 18mm
8 Mesh Crimped Wire Mesh

Square crimped wire mesh in 4 x 4 mesh and 8 x 8 mesh used in the material filter leaf,people choose the stainless steel wire SUS316L.We manufacture d...

More>>
Total: 1
Page: 1 / 1
First
←Previous
Next→
End